EVENT DETAILS
There is no better way to practice than the real thing. The Open Water Swims will have a designated swim course with buoys and lifeguards.
Open Water Swims in 2021 occur at Standing Bear Recreation Area and Lake located between 132nd and 144th and Fort Street. The swim starts at the Standing Bear Lake Boat Ramp indicated on the map on this page. There is adequate parking available near the boat ramp. The only swim currently scheduled is July 15 at 6 p.m. (start time).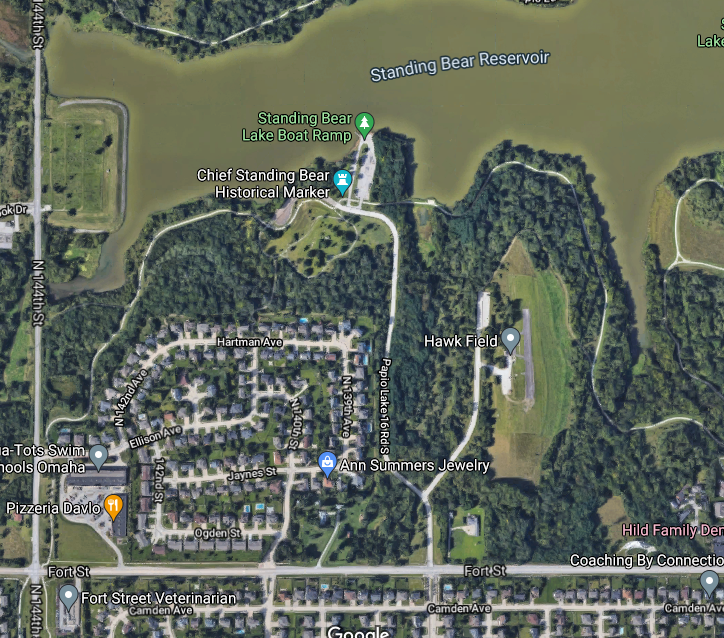 These are sanctioned triathlon events. A USA Triathlon membership is recommended to avoid the $15 single event fee.
Registration/check-in starts at 5 p.m. Online registrations are $20 per person and day of registrations are $30 per person. The 1500m swim course will be the same as the Omaha Triathlon course. You do not have to participate in the Omaha Triathlon to register.