EVENT DETAILS
Sunday, June 4, 2023
Choose from four race options:
– Sprint Triathlon
– Aquabike (Swim/Bike)
– Open Water Swim
– Duathlon
Ethan Anderson Rhodig tragically left this world on June 14, 2020, while bike training in preparation for the Cornhusker State Games triathlon. He was an avid cyclist, runner, swimmer, and all-around fitness fanatic. In his 20 short years on earth, he accomplished more than most. Attending High School in East Lyme, CT, Ethan was captain of both the ELHS Crew and Fencing Teams. He was an inspiring leader and role model, making indelible marks as both a champion Foil Fencer and Crew Rower. He also was a masterful slalom water skier and snow skier.
Ethan was not only an accomplished athlete. He was a gifted musician, mastering acoustic and electric guitar and drums by middle school. Ethan was competitive in all aspects of his life, never settling or satisfied with anything less than the best.
In 2019, Ethan began competing in sprint triathlons under the support and tutelage of his cousin Chad Anderson. Ethan's incredible work ethic and determination, coupled with his innate talent and drive, destined him for tremendous success. To honor Ethan's memory, his family is extremely proud to establish and sponsor the Ethan A. Rhodig Memorial Triathlon in June 2021. We welcome you to join us in recognizing and celebrating Ethan Anderson Rhodig at what promises to be an incredibly special and competitive triathlon.
Awards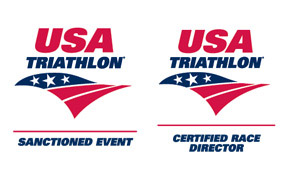 Top 3 overall male and female
Top 3 in each age group
All finishers receive a finisher medal!
We will also be presenting the Spirit of Ethan Anderson Rhodig Award. Award criteria and submission details available here. The deadline for entries is May 28. For more information, please contact Lori at loriandersonrhodig88@gmail.com.
Course maps may be updated.
Thanks to Stories Coffee who will be at the race from 7-10:30 a.m. selling coffee, tea, smoothies, and muffins.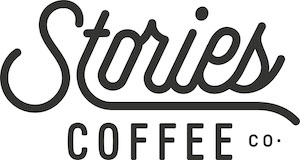 Course
Swimmers take to the water at Lake Flangan for the first leg (750 yd swim) of the Sprint Triathlon. Bikers will start at Lake Flanagan and bike to Rainwood Road. The Sprint Triathlon will conclude with a 5K run.
Schedule
*Subject to Change*
See Athlete Guide posted approximately 1 week prior to the event date for any changes and updates regarding the official schedule of events and activities.
Saturday, June 3rd

Optional Race Packet Pickup 1 to 3 p.m.
Warm up Practice Swim 2 to 3 p.m.
Sunday, June 4th – Race Day
Transition Opens – 6:45 a.m.
Transition Closes – 7:45 a.m.
National Anthem, Race Announcements and Prayers – 7:55 a.m.
Race Start – 8 a.m.
First Finishers – 9:15 a.m. (estimated)
Awards – 10 a.m. or as soon as most of the age groups are filled in the top 3 which could be sooner.
Bike Course Closure – 9:45  to 10 a.m.* (Subject to race delays and weather)
Guideline for participants should be able to complete the 20k bike course in 90 minutes or less. This calculates to less than 9 miles per hour pace.
Race Concludes: 11 a.m. or sooner