Volunteers Needed for the the USA Triathlon Age Group National Championships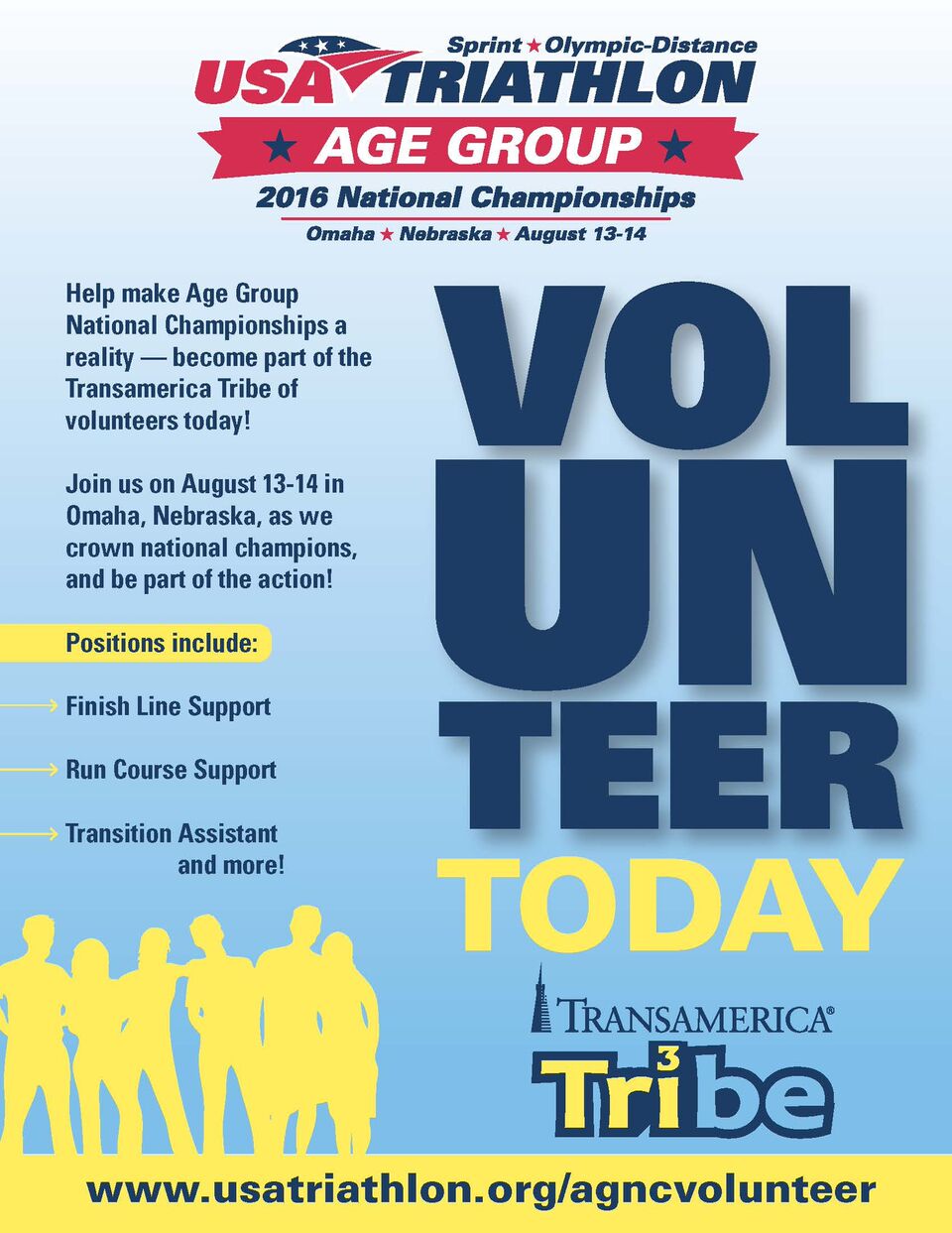 As you may have heard……The USA Triathlon Age Group National Championships are coming to Omaha this summer! Race Omaha won the bid for these Championships and will serve as the Local Organizing Committee for this national event in 2016 and 2017.
Annually the race showcases the talent of more than 4,000 amateur triathletes from all 50 states. The size of the race field has more than tripled since 2010, and now Age Group Nationals is consistently among the top-five largest triathlons in the UnitedStates.
As you might imagine, an event of this magnitude needs many volunteers to be successful. Race Omaha supporters are our most precious resource and so we are reaching out to you first to get involved!
Click here to sign up to volunteer. Volunteers are needed from Wednesday, August 10 – Sunday, August 14.